'Signals' featuring the Metamorphoses after Britten
12 October 2011 - news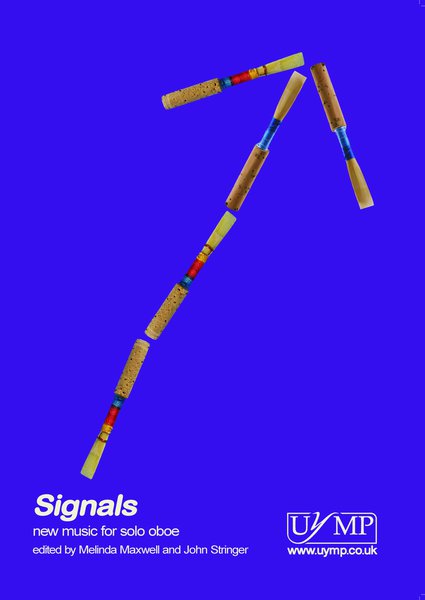 I just received a copy of the Signals volume of new music for oboe. It features my Metamorphoses after Britten in it, and I also designed the front cover.
The volume was edited by the amazing Melinda Maxwell, for whom I wrote my Metamorphoses, and John Stringer an oboist-composer. It's now available on musicroom.com.
If you play the oboe, go out and buy it now — it's got a great selection of stuff in it. And not all of it that difficult either. Very suitable for Grade 7-8 upwards to university/conservatoire/professional, I think.
› tags: Chamber / John Stringer / Melinda Maxwell / Metamorphoses after Britten / News / Oboe / Signals / UYMP /