Selected for Blue Touch Paper
10 January 2012 - news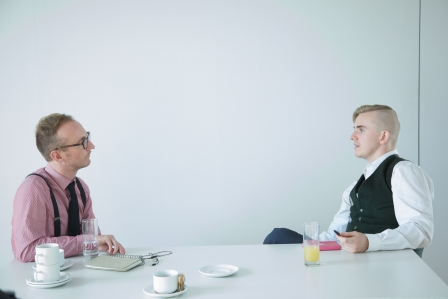 I'm delighted to have been selected with poet Steven J Fowler for the London Sinfonietta's new Blue Touch Paper scheme.
We were selected in October for our project that is an immersive, 45-minute-long  semi-staged piece for ensemble, electronics and vocalists, about Boxing.  Steve is a really wonderful, critically-acclaimed and very prolific young British poet who also used to be a professional boxer.   Steve's work has so much in common with my own, with its predilection for violence, and its clear, no-nonsense communication with the reader/listener.  We're hoping to bring all these qualities into our work, and we're both really excited about producing something that is really fresh, adrenalin-fuelled and original.
The Sinfonietta are backing the project with lots of resources, advice and support, under their Blue Touch Paper scheme for emerging composers and collaborators.  We're currently working on the project, having lots of workshop sessions with Sinfonietta players, poets, other composers and vocalists/performers.
We will preview 20 minutes of our project in May 2012 with the London Sinfonietta, and we are also on the look out for production partners who may be interested in taking the complete project, once finished.    Watch this space!