Successful premiere for 'Venables plays Bartók' at the BBC Proms
3 September 2018 - news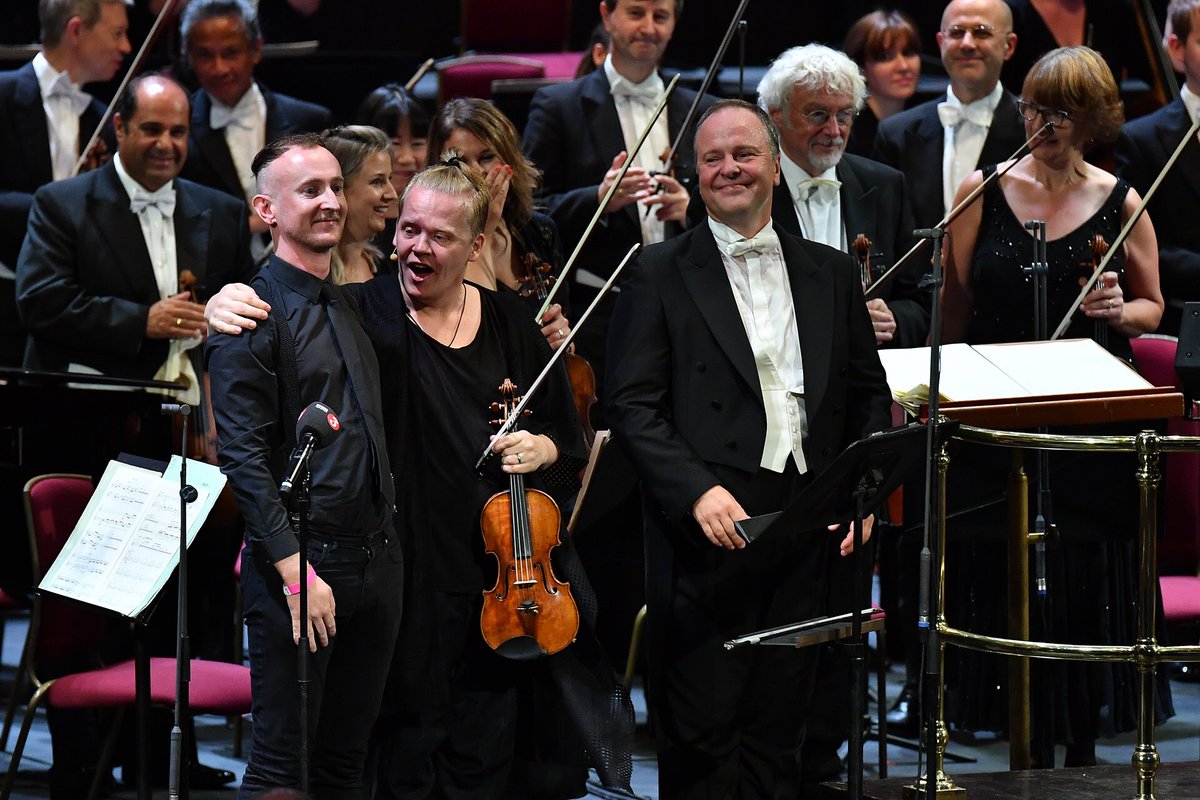 Venables plays Bartók, my new violin concerto written for Pekka Kuusisto, received a warm response at its premiere at the BBC Proms on Friday 17th August, with the BBC Symphony Orchestra and Sakari Oramo.  A huge thanks to Pekka, Sakari, the orchestra, Ian Dearden and Jot Davies for their roles in the performance.
Press reviews were generally good, including a 5-star review in Bachtrack ("something intensely moving, profound even, in the way the work unfolded") and 4 stars in the Guardian ("virtuosity and substance").  I also wrote a piece for the Guardian in the run up to the premiere about the providence of the piece and the life of Rudolf Botta, the main protagonist of the piece – you can read it here.
The BBC Radio 3 broadcast is still on BBC iPlayer until Sunday 17th September. The preamble and interviews to the concerto begin around 18'30" and the performance (with the introduction by Pekka, which is part of the piece) at 27'30".