Profile by Tim Rutherford-Johnson
18 September 2018 - news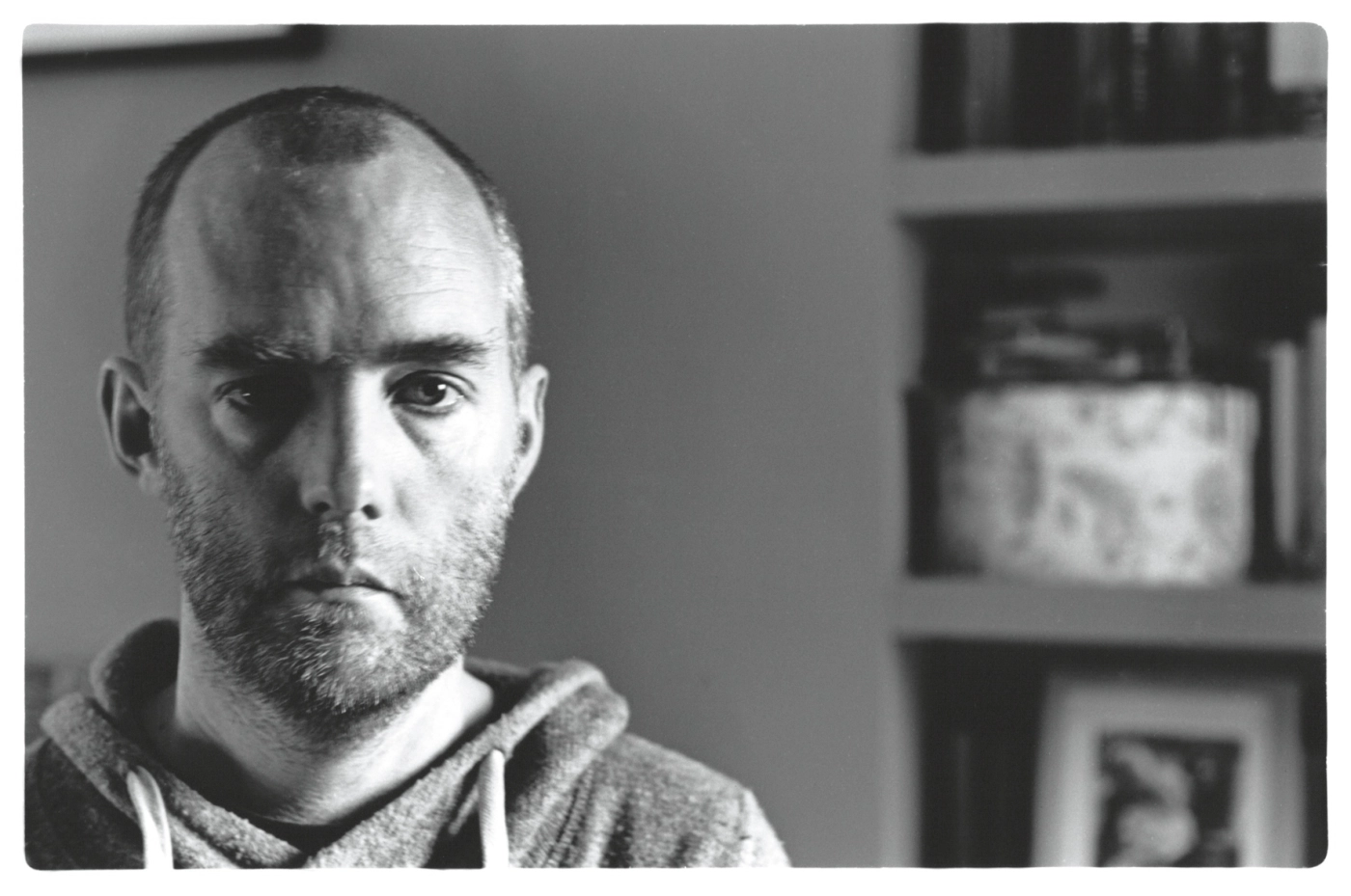 This profile by Tim Rutherford-Johnson (pictured above, photo by Anton Lukoszevieze) is adapted from a profile that first appeared in a programme-book for the BBC Proms 2018, for the premiere of Venables plays Bartók. Please contact Tim directly via his blog here if you would like to license this profile for your own programme or website.
---
Philip Venables's work has always been concerned with continuity and discontinuity. His works cover subjects such as mental breakdown (the opera 4.48 Psychosis, 2016, after the play by the late Sarah Kane), gender politics (Illusions, 2015–17, and The Gender Agenda, 2018, created in collaboration with the 'anti-drag' performance artist David Hoyle) or the postmodern collapse of meaning (numbers 76–80: tristan and isolde and numbers 91–95, setting words by the late Simon Howard; both 2011). He has said that his music engages with 'politics and sexuality, gender and violence', yet it is equally interested in historical connections: the relationship of new work to old (Klaviertrio im Geiste, 2011), compositional kinships (Metamorphoses after Britten, 2010; Time Stands Still, 2008, after Dowland), and in his violin concerto for the BBC Proms, the intertwining of life stories involved in learning and being taught an instrument.
Venables was born in Chester and now lives between London and Berlin. He studied at Cambridge University and the Royal Academy of Music (with Philip Cashian and David Sawer), and with Julian Philips and James Weeks as Doctoral Composer-in-Residence at the Royal Opera House in a partnership with the Guildhall School of Music & Drama. This last led to the creation of 4.48 Psychosis and, in the wake of its success, a burst of sudden acclaim that includes a portrait CD for NMC Recordings and revivals of the opera in London (2018) and Dresden (2019).
Venables's interest in formalised violence – not the blood and guts of Hollywood movies but a cool, aesthetic consideration – can take many forms. In The Revenge of Miguel Cotto, two percussionists create a steady pulse by thwacking punchbags with pieces of wood. In other works, such as the Howard settings or the music-theatre work
Illusions, the music continually cuts into and interrupts itself to throw into question what we think we know. In 4.48 Psychosis, the central character's psychological collapse is portrayed in a score that jumps from robotic minimalism to waiting-room muzak to Purcellian lament.
Since 2011 the other constant has been text. Like two forebears on whose music he has composed commentaries, Dowland and Britten, Venables is a sensitive and innovative composer in English. For him, this means contemporary British English in all its registers from the street to the academy – the language in which Kane, Hoyle and Howard revel and revelled. Like them, Venables speaks a language that can dance as well as fight, and that reflects (or deflects) as much as it punches.