'A Photograph' premieres at Oxford Lieder Festival
18 October 2020 - news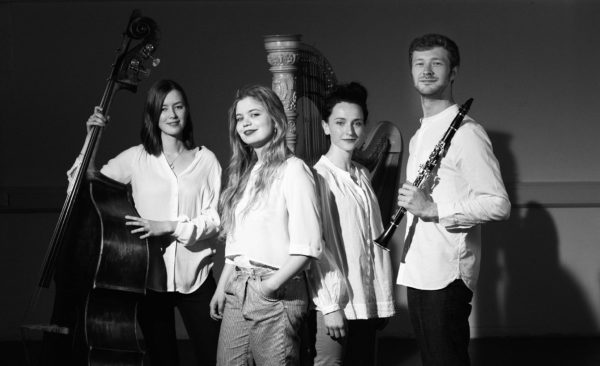 The outstanding contemporary music specialists, The Hermes Experiment, recently gave the world premiere of A Photograph, a new song that I wrote for them over the summer in collaboration with playwright Cordelia Lynn. The song was commissioned by Oxford Lieder Festival with support from The Nicholas John Trust, and was given its first performance last week during the festival, which has been entirely online, completely live. Hats off to artistic director Sholto Kynoch and his team for managing to pull off a great festival in such challenging conditions.
In our early discussions about this song, Cordelia and I decided to collect old photographs to start a process of collaboration.  We asked friends for family photos, we asked Héloïse Werner (the singer of The Hermes Experiment), and I collected some from my own family.  In the end, Cordelia chose one of my family photos as the starting point for this fictional song.  I didn't tell Cordelia who was in the photo, nor when or what the event was.  The photograph was taken in 1967.
A Photograph can still be watched online at the Oxford Lieder Festival website until the end of the month, alongside a range of other concerts and talks.