Venables plays Bach
8 October 2021 - news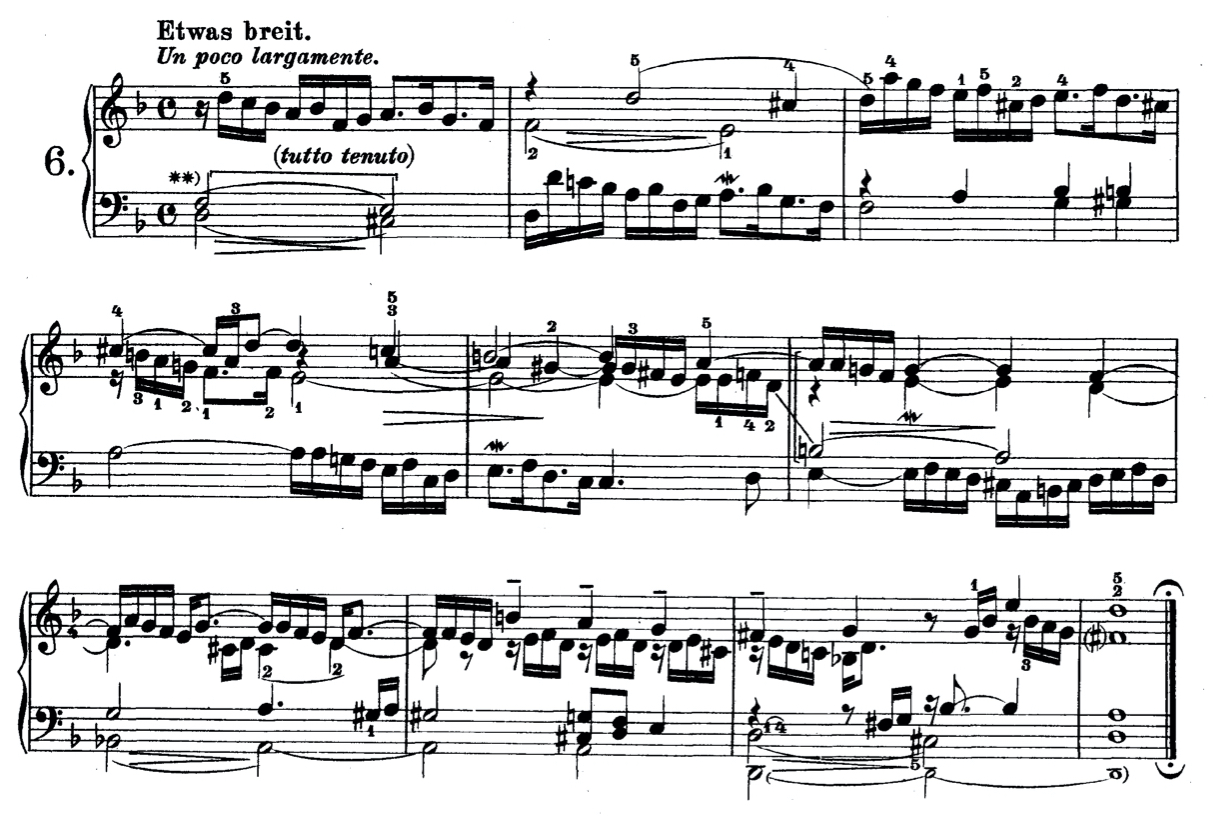 This is the catalogue page for Venables plays Bach.
Venables plays Bach is a 42-channel looping sound installation commissioned by Festival d'Automne à Paris for their 2021 Festival, installed in l'Église de Saint Eustache.
My introduction
Twenty-five years ago, I learnt to play J.S. Bach's Prelude in D minor BWV940, and ever since then, almost without exception, I play it every time I sit down at the piano to compose. It is the only piece that I can play from memory, with my poor piano skills, and playing this Prelude is a ritual that I go through every time I sit down to write. Improvisation often grows out of this prelude, from mistakes I make, or repetitions and variations. New music is catalysed from old music. This ritual for me is a way of focusing, shutting out other thoughts, clearing the mind, sparking ideas. Indeed, versions of Bach's Prelude have appeared in a number of my pieces (Scene 19 in 4.48 Psychosis; the male chorus in The Schmürz).
I was asked by Festival d'Automne to make a sound installation for Saint Eustache, and so I decided to try to capture some of this compositional process. For around 50 days I recorded my daily ritual of playing Bach's Prelude on the digital piano in my studio, complete with my improvisations, my mistakes, my singing, my tangents, my thoughts, improvisations and repetitions, as I sketched out a new piece (also for the Festival d'Automne) for mezzo-soprano and quintet, based on text by the late British poet Simon Howard. Using excerpts from these recordings, I have moulded a kind of 'meta-composition session' across 42 speakers in the church. Wander around and you will find small details of different days, but I hope that the whole effect it creates is an honest and reflective meditation on the act of composing, and my personal relationship to this Bach prelude.
The resulting installation has a very strong relation to the chamber piece numbers 96–100, also commissioned by Festival d'Automne, Festival Musica Strasbourg and Collectif Lovemusic.
Introduction from the Festival
Philip Venables got into the habit of starting his composition work by playing Bach's Little Prelude in D minor BWV 940, which he has known since the age of fourteen and which he plays by heart, sometimes deviating from of the text following an oblique movement which takes in other directions.
For his installation at the Saint-Eustache Church, the composer recorded himself every day and for several weeks on his electronic keyboard, creating a sort of "audio diary" of the work in progress. The idea of ​​the "making" of the work and the "thinking presence" of the composer are at the center of the process, the playing and the voice of Venables letting "the wanderings of a mind and its music" filter. Thus we can discern in Venables Plays Bach this divergent path which leads to the composition of Numbers 81-85 and 96-100, parts under construction at the time of registration. Around fifty small speakers are distributed in the space of the church, broadcasting the daily recordings in a loop and at low voltage, in a soothing atmosphere conducive to listening and reflection. "Besides the sound experience," the composer tells us, "the piece explores the depths of my intimate relationship with Bach's prelude and constitutes a meditation on the act of composing".
Technical details
The installation is a 22-minute loop that can loop indefinitely, depending on technical constraints of the speakers used. In Paris it was installed on 42 small battery-powered speakers. (Zealot S36), each running a single wave file off a micro SD card, and only roughly synchronised by technical staff. There was no unified system to synchronise the speakers. In Paris it ran in 3-hour blocks. Charging, setup, and starting the installation required two staff, as the church was very large.
In Paris there was an accompanying "conceptual organ performance" that happened on two evenings in admist the sound installation. More details about this performance can be found here.
The installation lends itself particularly well to very resonant acoustics, like churches. It is also connected closely to the chamber piece numbers 96–100, and would work very well as an accompanying project to a performance of that piece.
Press
"Everywhere, the sound is there, it becomes natural, it enters… Then the melody comes as a surprise when it is no longer expected, when the whispers, breaths and voice were taking over. The loudspeakers disappear completely into the vastness of the church… You will not be left unmoved by this intoxicating thirty-minute loop!" — Toute la Culture (machine translated from French)