The Faggots and their Friends Between Revolutions at Manchester International Festival
14 March 2023 - news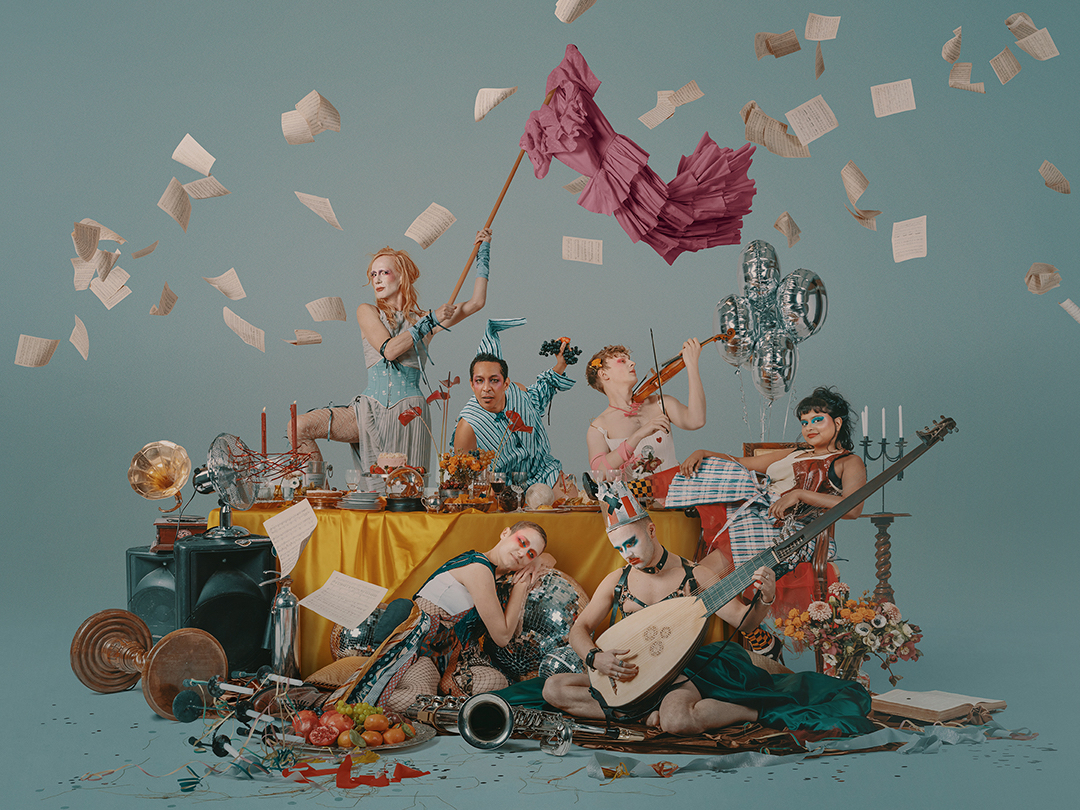 The Faggots and their Friends Between Revolutions has just been announced by Factory International as part of this year's Manchester International Festival. This will be the world premiere, on 29th June 2023.
Step into a world where fables and myths celebrate queer community, friendship and pleasure: a manifesto for survival for the marginalised everywhere. Based on the 1977 cult book by Larry Mitchell and Ned Asta, The Faggots and Their Friends Between Revolutions is a music theatre piece that reimagines the history of the world through a queer lens. In this adaptation by composer Philip Venables and director Ted Huffman, the original text is taken on a kaleidoscopic journey by a cast of actors, singers and musicians. Together they conjure up a world on the brink of revolution – expect battle re-enactments crossed with cheerleading, all night raves mixed with lute songs and court dances.
Fifteen performers will bring this piece to life on stage, including baroque and modern instruments, led by Music Director Yshani Perinpanayagam, directed by Ted Huffman, design by Rosie Elnile, choregraphy and costumes by Theo Clinkard, Sound Design by Simon Hendry and dramaturgy by renowned theatre-maker Scottee.
The work has been commissioned by Manchester International Festival, Festival d'Aix-en-Provence, Bregenzer Festspiele and NYU Center in New York City. Other performances will be announced in due course.
Poster image by Damian Frost.