Conducting debut with London Sinfonietta in the New Music Biennial
26 April 2022 - news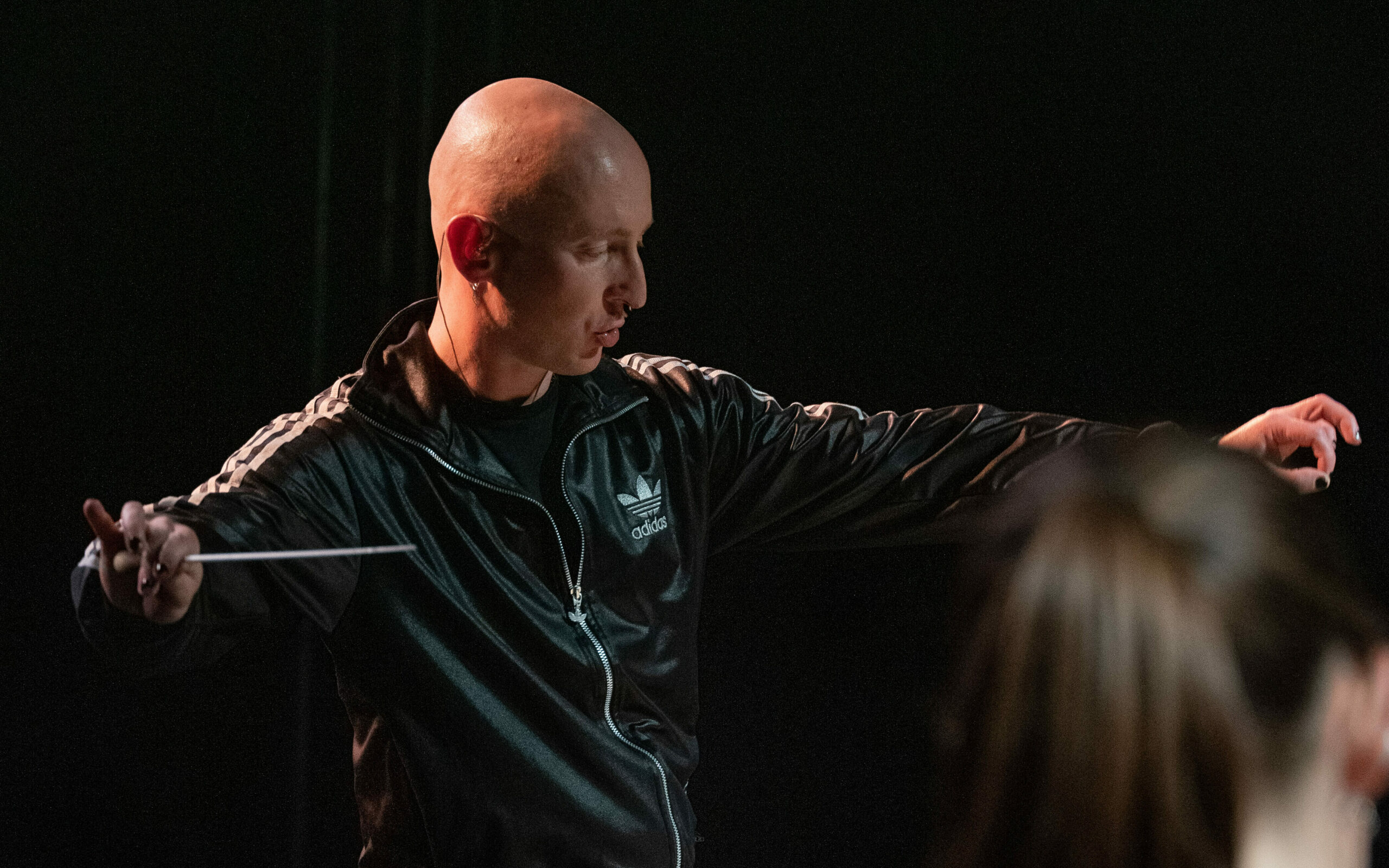 Photo above: Jamie Gray / New Music Biennial.
I picked up a baton again this weekend for the first time in 15 years. Having spent a lot of time as a student conducting my own ensembles or youth orchestras around West London, it wasn't something I continued to pursue whilst I was focussed on composition. It was a joy to come back to conducting in these performances of Illusions with the London Sinfonietta for the PRS Foundation and Southbank Centre's New Music Biennial, also part of the Coventry City of Culture.
Illusions (my video+ensemble piece with David Hoyle) was selected as part of the celebration of the 10 year anniversary of the New Music Biennial, among ten pieces from previous years, forming a retrospective alongside the ten new pieces this year. I'm delighted about this selection, and also that the Sinfonietta generously allowed me to onto the podium. We did performances on 22nd April at the HMV Coventry Empire and on 3rd July at London's Southbank Centre, including a lovely interview on stage with Gillian Moore. Illusions was also broadcast again on BBC Radio 3 and featured in NMC's re-release bundle, as part of the NMB celebrations.
The photos on this post can be used for press purposes with the appropriate credits.
Photos below: Garry Jones / New Music Biennial.