'Answer Machine Tape, 1987' premiere, Time of Music
30 June 2022 - news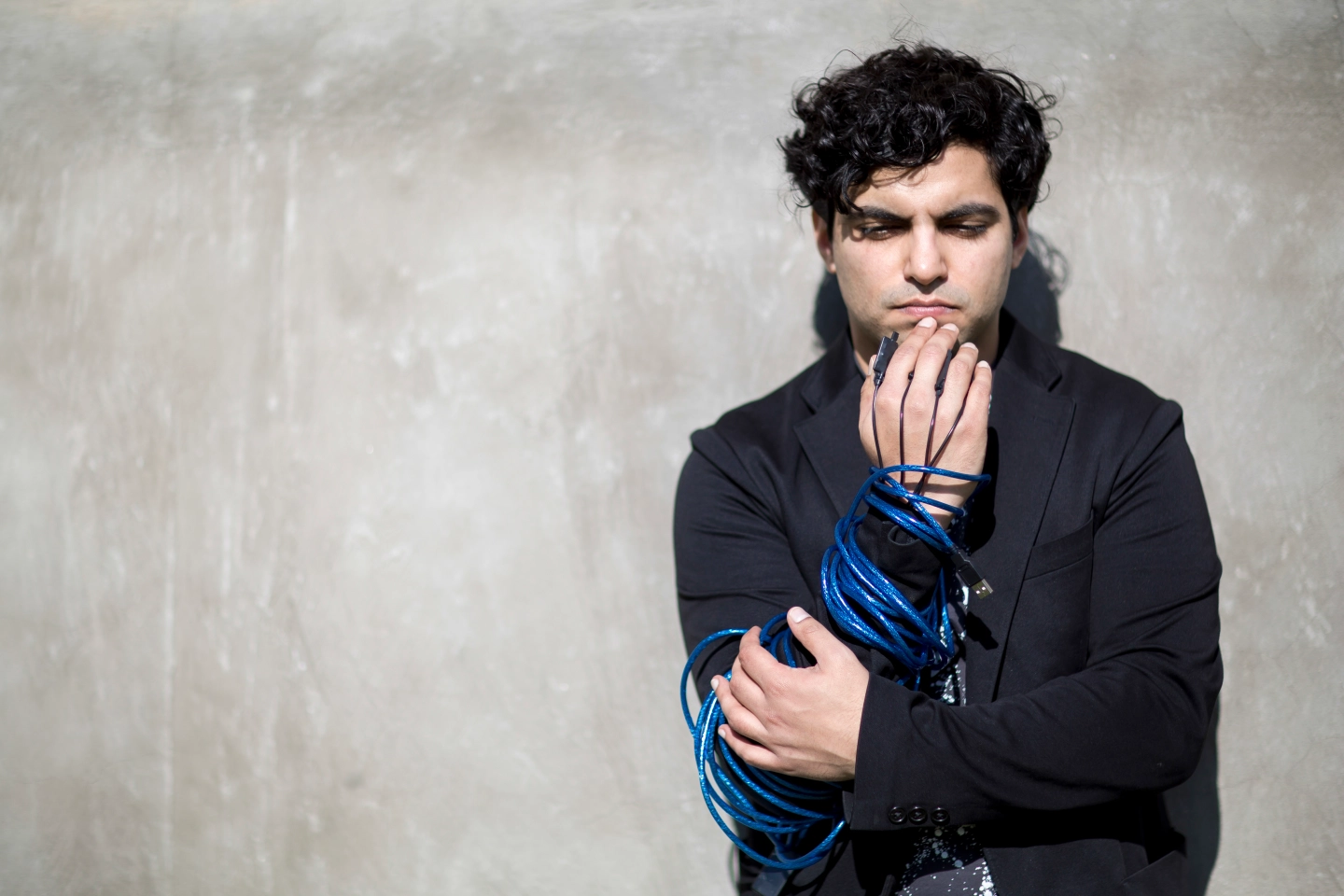 Answer Machine Tape, 1987 — a new work for piano and multimedia — has its first performance on 8th July 2022 at Time of Music Festival (Musiikin Aika) in Viitasaari, Finland, given by Zubin Kanga. The festival is programming a small feature on my work, including performances of Illusions and My Favourite Piece is the Goldberg Variations.
The piece is made in collaboration with Zubin and programmer Simon Hendry, based on a concept developed in collaboration with Ted Huffman. It focuses on New York visual artist David Wojnarowicz and the turbulent period leading up to the death Peter Hujar, his close friend and fellow artist, from AIDS-related illness in 1987. The focal point of the work is Wojnarowicz's answering machine tape from the days leading up to Hujar's death, featuring calls from Hujar, other artists, friends and lovers. Using new sensor technology from the Augmented Instruments Lab, the piano is turned into a huge typewriter to transcribe, comment on and illuminate the messages. The result is, I hope, a poignant and intimate exploration of that period of the New York art scene, queer history and the AIDS crisis.
Answer Machine Tape, 1987 was commissioned by Zubin Kanga with the support of a UKRI Future Leaders Fellowship and Royal Holloway, University of London, in conjunction with Time of Music, November Music, Huddersfield Contemporary Music Festival and Festival d'Automne à Paris. I also received support for research, workshops and software development from the German Federal Government Commissioner for Culture and the Media within the framework of Neustart Kultur.
Further performances of Answer Machine Tape, 1987 will be happening at the co-commissioning festivals later in 2022.