Bound to Hurt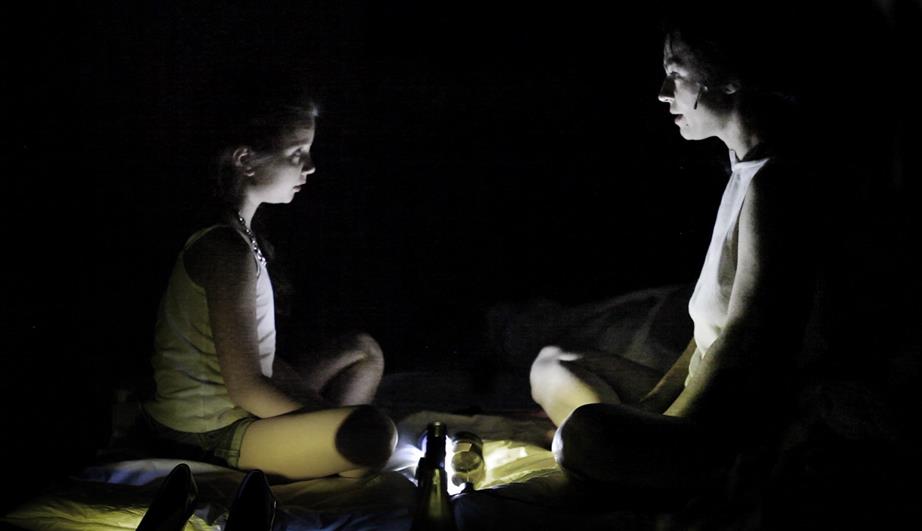 Turner Prize-winning artist Douglas Gordon stages a dark musical journey into a world of an emotional state of emergency. Using a compilation of popular cover songs as a basis, one of the world's most influential video and installation artists has developed a stage work about domestic violence in collaboration with British composer Philip Venables. In "Bound to Hurt" songs by artists as diverse as Donna Summer, Jacques Brel, Madonna, and Throbbing Gristle are re-imagined as surreal fantasies of violence. The performance is written for the extremely versatile singer and performer Ruth Rosenfeld, best known for her collaborations with theatre directors Frank Castorf and Herbert Fritsch. She is accompanied by members of the German-Icelandic Ensemble Adapter, one of the most experimental genre-crossers in New Music.
Bound to Hurt was developed with Laura Berman for Kampnagel in Hamburg (premiere 6th August 2015), Hebbel Theater HAU1 in Berlin (premiere 7th October 2015) and Theater Basel (premiere 15th June 2016).
Press
Press cuttings for Bound to Hurt can be found here.
Details
Music: Philip Venables
Direction and design: Douglas Gordon
Dramaturgy: Laura Berman
Co-direction: Jasmina Hadziahmetovic
With Ruth Rosenfeld, Saraa Sigrist
Live music by Ensemble Adapter (Gunnhildur Einarsdóttir, harp /Matthias Engler, percussion / Kristjana Helgadóttir, flute / Iñigo Giner Miranda, Keyboard / Ingólfur Vilhjálmsson, clarinet / Johannes Pennetzdorfer, viola)
Light Design: Brian H Scott
Costume: Christel Rehm
Make-Up: Christian Fritzenwanker
Lighting: Sebastian Zamponi
Sound: Matthias Kirschke
Produced by Hebbel am Ufer Theater
Additional funding provided by Hauptstadtkulturfonds (Berlin), Art Basel.
Production Images