Denis & Katya
This page contains information about the opera Denis & Katya (2019), a true-story chamber opera in two parts.
Denis & Katya was winner of the Fedora Generali Prize for Opera 2019 and the Ivors Composer Award for Stage Works 2020. Denis & Katya was first performed in September 2019 by Opera Philadelphia, and since then, productions of the opera have happened in Wales, London, Montpellier, Amsterdam, Hannover and Cambridge, with further productions scheduled in Pittsburgh, Helsinki, Copenhagen and Hannover.
Denis & Katya follows the accounts of the true story of two 15-year-old Russian teenagers Denis Muravyov and Katya Viasova. Their story was reported worldwide in November 2016 after they ran away from home together and hid in a family-owned hunting cabin in Strugi Krasnye. After a few days, the police surrounded the house, and the situation escalated and the pair died of gunshot wounds on November 16, 2016. Other circumstances of their death are unclear. They live-broadcast on social media frequently during the three days in the cabin, engaging with on-line viewers as they filmed while in the midst of a standoff with Russian Special Forces.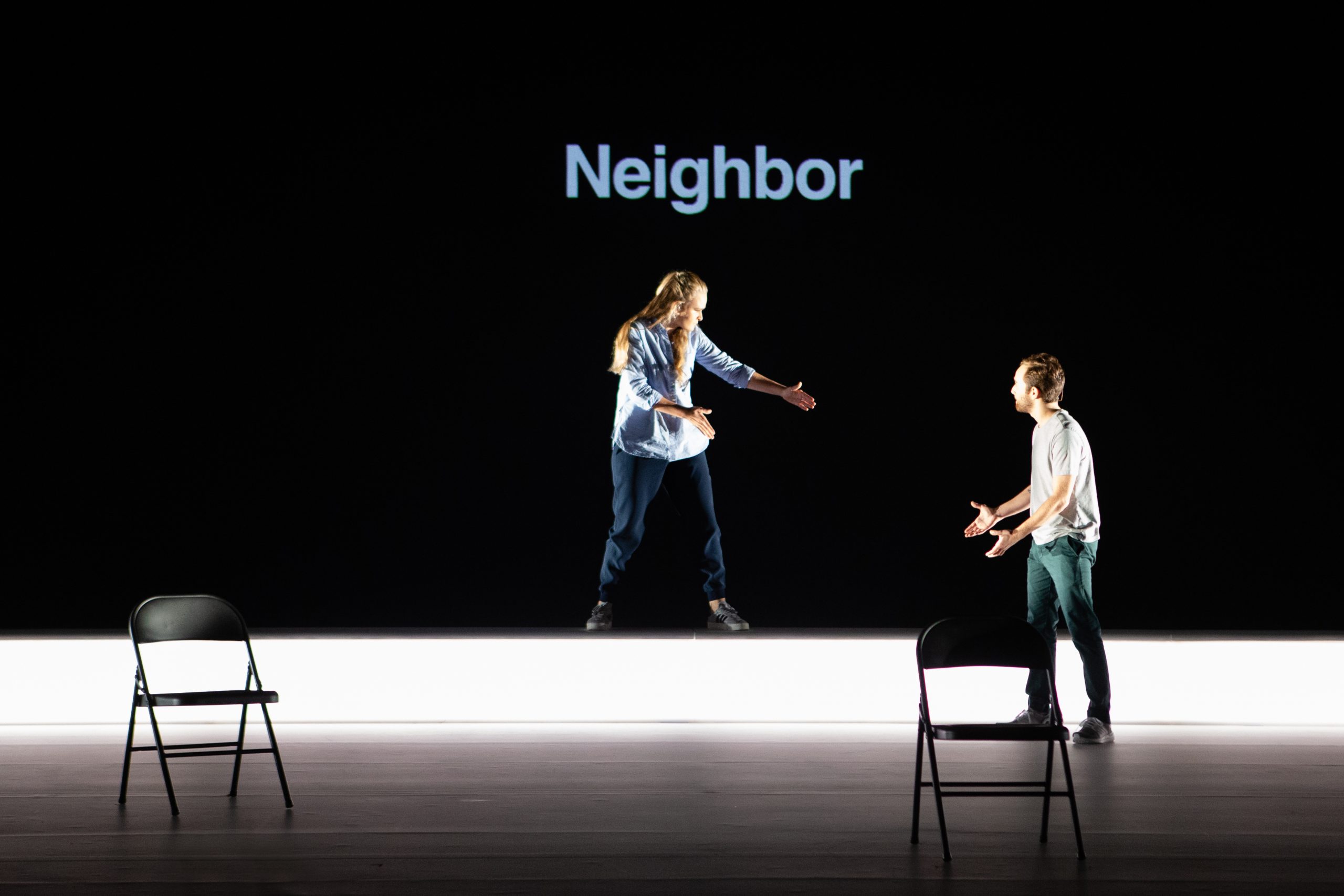 The text material for the opera comes from interviews with people who were adjacent to these events – namely the best friend of Denis, who was 17 years old when we spoke to him, and a journalist who visited the scene of the incident and wrote an extended piece about the tragedy for the Medusa newspaper in the days following. Other interviews with members of the community (Neighbour, Teenager, Teacher, Medic) have been fictionalised, based on verbatim sources such as press reports and a television talk show about the incident. Additionally, we include excerpts of text conversations that took place on Whatsapp Messenger between myself and Ted.
The opera cuts between these different 'talking heads' characters in quick succession, much like a television documentary that might reconstruct an event from a variety of eye-witness reports. The story is slowly pieced together from these talking heads, alongside the story of the making of the opera that unfolds in the Whatsapp conversations. Each character has their own particular mode of text setting between the two performers, and their own musical inidcators. The result is 112 microscenes, some as long as c.2 minutes, some as short as 5 seconds.
In essence, this opera is about storytelling. It plays with the idea of storytelling, how we tell stories to each other, both in real life and on the internet. The six characters told their stories about this event, and the two performers are re-telling these stories to the audience in an act of spontaneous roleplay theatre.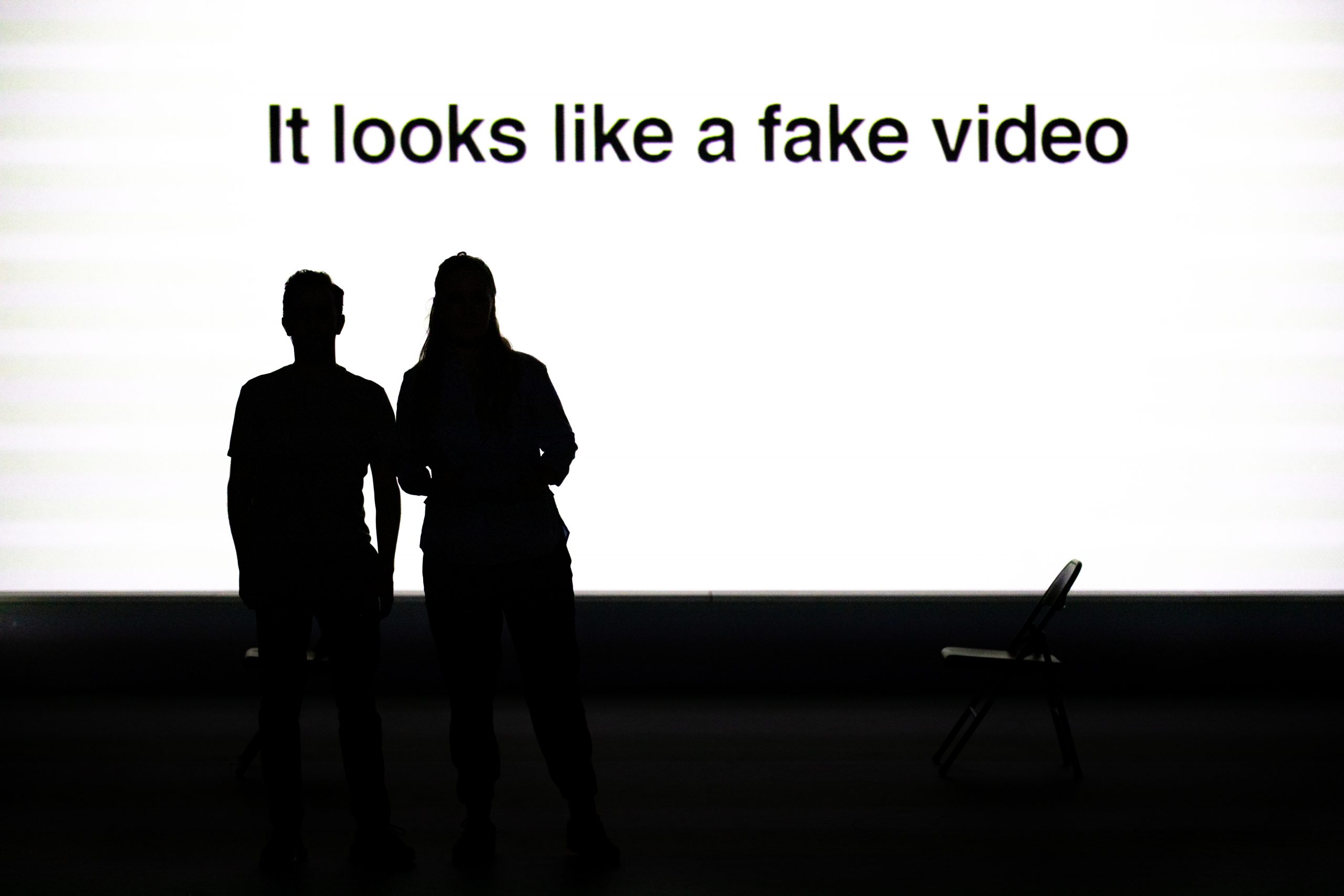 Press
"Most important for the long-term health of the art was the première, at Opera Philadelphia, of Philip Venables's "Denis & Katya," based on the real-life story of two Russian teen-agers who died after a standoff with police. With extraordinary sensitivity, Venables examined the fallout of viral Internet fame and media frenzy. […] What is remarkable about "Denis & Katya" is how it explores the psychological roots of our fixation on such sad and gruesome cases. […] Venables's way of building tension through minimal means is astonishing throughout." — Alex Ross, The New Yorker
"The result of all these elements is an uneasily poignant reflection on storytelling, on the possibilities and limitations of our understanding — especially across space and language in the fragmentary era of social media. At just over an hour, with just six performers, it's an intimate, haunting triumph." — The New York Times
"Not only is Venables's newest creation the most brilliantly original operatic work I've seen in a decade, it's a sensitive, subtle, and deeply questioning meditation on youth, voyeurism, and the age of social media." — Musical America
"Employing the most slimly elegant resources, Festival O's Denis & Katya is a monumental, dramatically shattering event." […] "This is an important, out-of-the-box work, superbly performed. Denis & Katya deserves to have a long afterlife, and with luck, it will. But if you can see one of the remaining performances here at Festival O19, you absolutely should. It is utterly spellbinding." — Parterre Box
"Highly experimental in its manner, the piece exudes great confidence of purpose plus gritty, thoughtful artistry" — Philadelphia Inquirer
"an impactful work of music theater that OP executed with admirable visual and aural precision and imagination." — Opera News
"Composer Philip Venables and Librettist Ted Huffman's unsettling, unconventional new opera Denis & Katya challenges the ear, the eye, and the soul to accept a wholly new hybrid form of operatic expression. This is a performance quite unlike any most have ever experienced." […] "Mr. Venables' score is a wholly unique aural palette. The deep, often mournful keening of the cello sound grounds the composition in a suitable Russian melancholy. But there are ample flashes of brilliant overtones, and agitated writing as well to complement the often declamatory, angular vocal lines. It was a pleasure to encounter a composer new to me, whose work was forward-looking, yet abundantly accessible." — Opera Today
"Rarely has a work felt so connected to the culture in which it was created." — Broadstreet Review
For more extended press reviews, see here.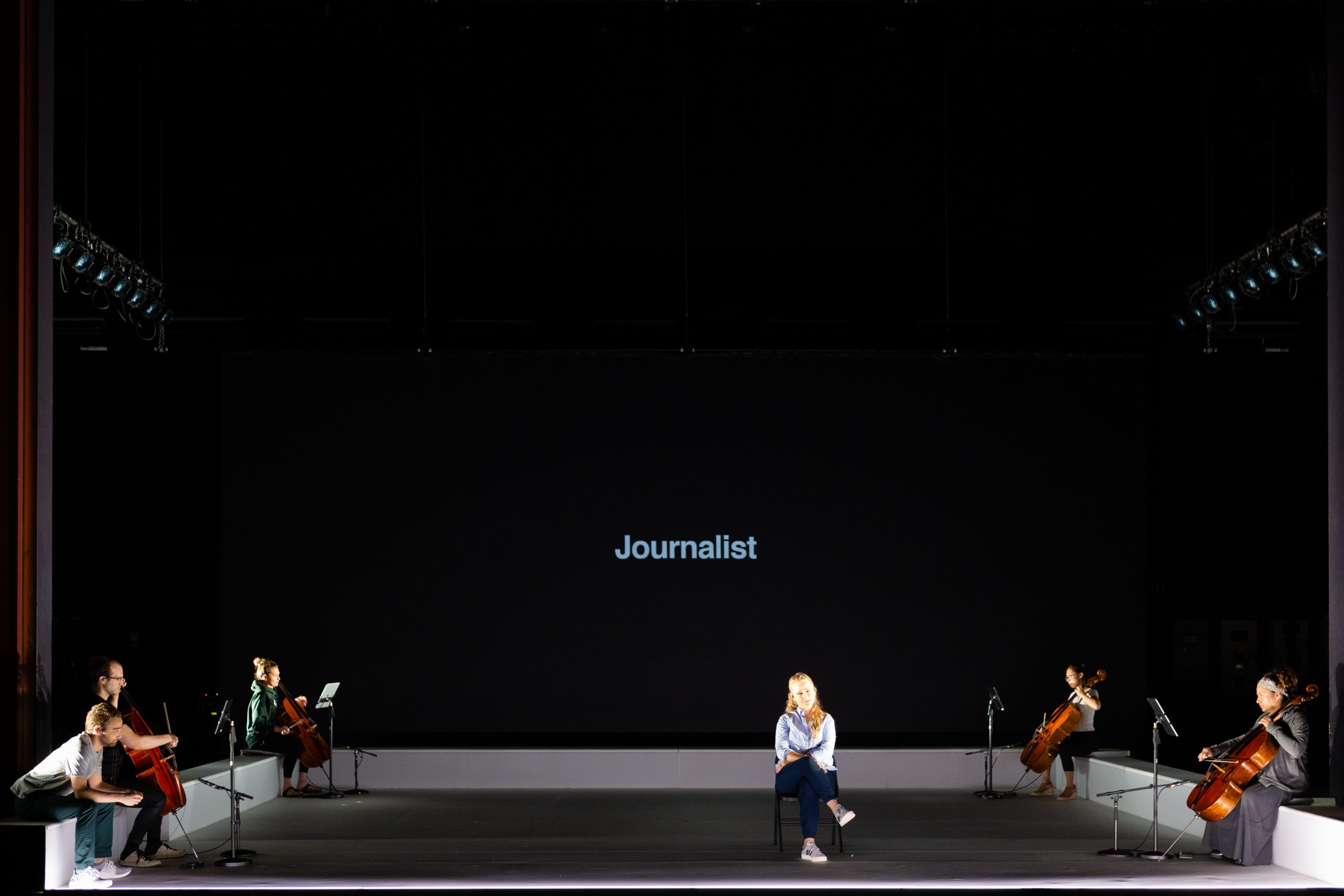 Details
Denis & Katya was co-commissioned and co-produced by Opera Philadelphia, Music Theatre Wales and Opéra National de Montpellier, with major support provided by the William Penn Foundation.
Text: Ted Huffman / Co-creator: Ksenia Ravvina
Commissioners: Opera Philadelphia, Music Theatre Wales, Opéra Orchestre National Montpellier.
Premiere: 18th September 2019
Duration: 65 minutes, no interval, in two parts (excluding countdown at beginning).
Text is in english. French and german versions are in preparation.
Cast: Mezzo-Soprano, Baritone (with in-ear monitors)
Ensemble: 4 cellos (playing from iPads, with in-ear monitors).
The opera is unconducted, synchronised with in-ear-monitors.
Amplification, surround sound dispersion, recorded sound & video required.
Archive video available on request.
First production
18th – 29th September 2019
The Suzanne Roberts Theater, Philadelphia
part of the O19 Festival by Opera Philadelphia.
Director: Ted Huffman
Co-Creator / Dramaturg: Ksenia Ravinna
Cast A (premiere): Siena Licht Miller, Theo Hoffman
Cast B: Emily Edmonds, Johnny Herford
Celli: Branson Yeast, Rose Bart, Jean Kim, Jennie Lorenzo
Music Director: Emily Senturia
Stage Design & Lighting Design: Andrew Lieberman
Costumes: Millie Hiibel
Video Designer: Pierre Martin
Sound Design: Rob Kaplowitz
Stage Manager: Brett Finlay